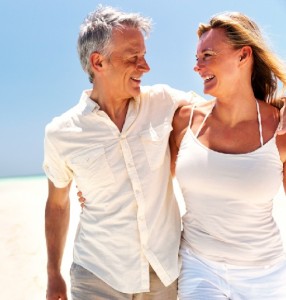 I just returned from a three day Symposium entirely on breast surgery. The Atlanta Breast Symposium is in its 31 year and I usually attend every other year or so. This is premier educational meeting for plastic surgeons with experts from all other the country and the world gathering to share their latest techniques and experiences. So what's new in breast surgery? The meeting was very diverse and covered breast reconstruction and cosmetic breast surgery.
The newest trend is a general increase in the use of textured breast implants as well as new shaped devices. These may reduce some of the common problems seen with smooth devices. Textured implants are shown to decrease the chance of a contracture and also may avoid movement within the pocket which can create implant positioning problems. Shaped devices may be better at providing a more natural shape for certain body types. Despite these advances, smooth round devices still are widely used and still are popular.
The other area seeing an increase is using your own fat- harvested via liposuction and adding to your breast to help augment and shape while performing a breast augmentation or lift. We use fat grafting frequently to correct irregularities in breast reconstruction. Surgeons at the meeting gave many talks about this procedure. This reinforced my observations that this is a powerful technique. Some surgeons are using only fat to augment the breast for cosmetic reasons. I see technique as promising but not quite ready for widespread adoption by the plastic surgery community.
I learned a lot and also confirmed that at Raleigh Plastic Surgery Center,  we are offering the latest techniques available in breast surgery.

(919) 872-2616
1112 Dresser Court , Raleigh, North Carolina 27609 .
[/fusion_builder_column][/fusion_builder_row][/fusion_builder_container]