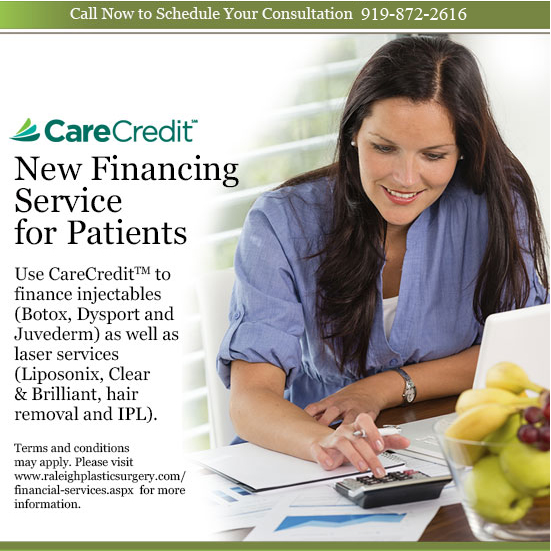 Right now Raleigh Plastic Surgery Center offers 6 months No Interest or 24 and 36 months at 14.9% starting at a $500 minimum limit.  We offer this through both of these financial institutions below:
For details regarding plan options, please call our office at (919) 872-2616. (We do not accept Care Credit for insurance co-pays, deductibles or co-insurance)
You may contact Care Credit at 1-800-365-8295 or apply online at www.carecredit.com for your pre-approved card.
We also accept: Cash, Check, Insurance, American Express, Visa, MasterCard, Discover