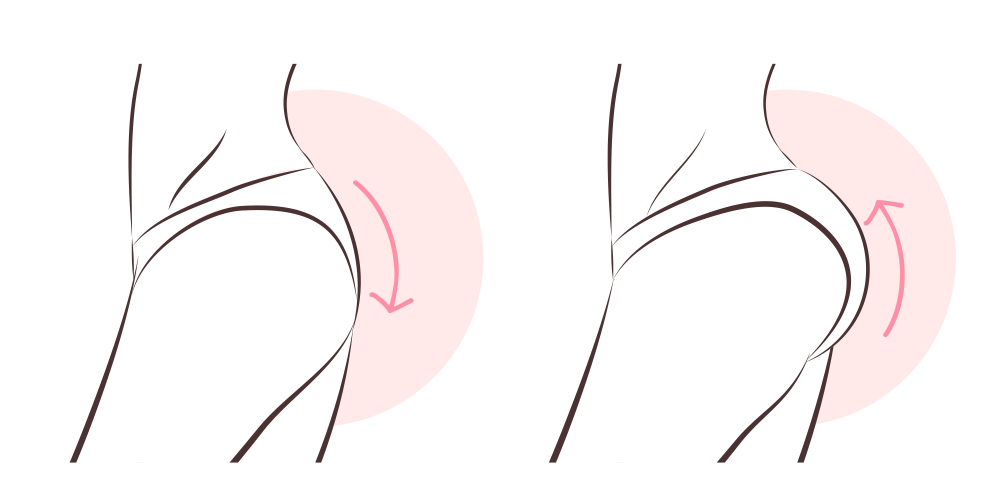 Many patients are unhappy with the size, shape, and overall look of their buttocks. Sagging or deflation of the buttocks can occur as a result of significant weight fluctuations, pregnancy, or aging. Furthermore, some people are simply born with flat buttocks that cannot be effectively contoured with exercise alone.
The Brazilian butt lift, or BBL, can help a flat butt look fuller, younger, and more beautiful. Due to excellent patient satisfaction, it is quickly becoming one of the most popular cosmetic operations.
The Brazilian butt lift is a procedure that improves the hip-to-waist ratio and buttock projection by removing fat from specified regions and replacing it in other areas.
It's an fat-transfer procedure, which means the fat for contouring comes from the patient's own body. To shape the abdomen and waist, fat is extracted from fat-rich areas such as the stomach, waist, and thighs. To preserve the health of the fat cells, this is done using liposuction.
The fat is then injected into the hips and buttocks with precision. The purpose of the procedure is to improve the curves of the waist, hips, and buttocks in order to shape the silhouette of these areas.
AN INTRODUCTION TO THE BRAZILIAN BUTT LIFT
The filler substance is the fundamental distinction between standard buttocks augmentation and the Brazilian buttock lift. While silicon implants are utilized in traditional buttocks augmentation, Raleigh Plastic Surgery Center does not use this method. Brazilian buttlifts, on the other hand, shape and generate volume by collecting and injecting fat from the patient's own body.
TIME TO RECOVERY FOR BRAZILIAN BUTT LIFTS
This treatment normally takes three weeks to recuperate from. During this time, avoid putting physical strain or pressure on the buttocks. During this period, a special pillow is given for you to sit on. The patient can bathe 24 hours after the operation and must wear a specific compression garment for six weeks.
The surgery's outcomes are permanent.  The Brazilian butt lift has become one of the most popular cosmetic operations in the globe due to its shorter recovery time, lower pain, and attractive results.
BRAZILIAN BUTT LIFT CANDIDATES
The Brazilian butt lift is a wonderful choice for the majority of patients. Physical fitness and good health are required for the procedure. This is largely owing to the fact that patients are sedated during surgery.
In the weeks leading up to and following the surgery, no smoking is permitted, as this activity slow down the healing process. A healthy diet is also necessary for the patient's recuperation. As with any cosmetic surgery, it's critical to have reasonable expectations for the procedure's outcome.
IMPROVE THE VOLUME AND CURVE OF YOUR BUTTOCKS
Are you ready to achieve the buttocks you've always desired? If so, contact Raleigh Plastic Surgery Center. A Brazilian buttlift consultation will provide you with more information about the treatment and the recovery period.