Body contouring cosmetic surgeries present the obvious physical improvements. Patients of tummy tucks, breast reductions, liposuction, and other surgeries love the changes to their body. Their stomachs are flatter with less skin; their thighs and back may be contoured from Liposuction; or their breasts are smaller in size and perkier. It is important to remember that physical changes aren't the only benefits to cosmetic surgeries. Patients who have body contouring surgeries experience significant increases in confidence and mental health. For some patients, a cosmetic surgery is a jump start to a healthier, more active lifestyle.
It is always wonderful seeing a patient a few months after surgery. They have a smile on their face because they are well into the healing process and the changes to their bodies are making a positive impact. Talking with post-operation patients reveals just how effective these changes are to me.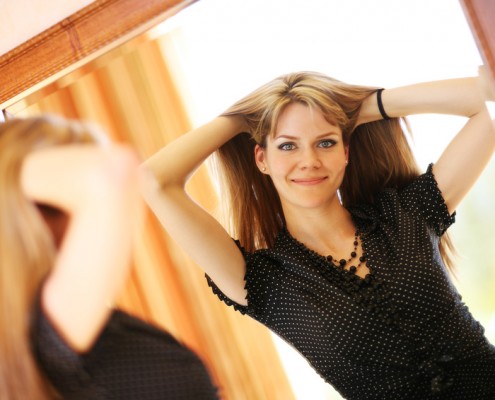 One patient, a female mother of two, had a tummy tuck surgery, breast reduction, and liposuction. She said the impact that the breast reduction surgery had on her confidence was amazing. After her breast reduction surgery she felt more confident in all of her clothing, especially bathing suits. She was able to finally go and buy a bathing suit that wasn't found at a specialty shop, saving her frustration and money.
Another patient had an amazing weight loss journey that is still continuing. After losing more than 70 pounds, this grandmother of three came in to discuss a tummy tuck surgery to remove the excess skin from her weight loss. Her surgery was a huge success. Not only did she get an amazing physical result, but she used this surgery to change her lifestyle. She said she finally has the energy to go walking with friends and play with her grandchildren. She said nothing made her happier than chasing around her grandson and not feeling tired after a couple minutes. She is continuing her active lifestyle so she can remain happy and healthy for her family.
We stress to patients that surgery should never be considered the end of their journey. Surgery is an opportunity to give you a running start to healthier lifestyle. Cosmetic surgery triggers that boost in motivation and confidence, but proper diet and exercise is the perfect maintenance for great results and mental health.
Alexandria Smith, Patient Care Coordinator 

(919) 872-2616
1112 Dresser Court , Raleigh, North Carolina 27609