by W. Glenn Lyle, M.D. & Rhett High, M.D.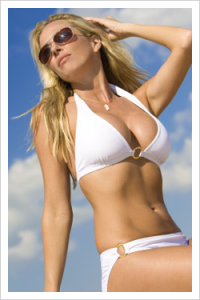 A breast lift, also known as mastopexy, raises the breasts by removing excess skin and tightening the surrounding tissue to reshape and support the new breast contour.  New statistics from the American Society of Plastic Surgeons show breast lifts have grown 70% since 2000, outpacing breast implants 2-to-1.
A woman's breasts often change over time, losing their youthful shape and firmness. These changes and loss of skin elasticity can result from a variety of causes including pregnancy, breastfeeding, weight fluctuations, gravity and even heredity.  However, one of the primary culprits is aging. :
A breast lift can rejuvenate a woman's figure with a profile that is more youthful and uplifted.  In addition, sometimes the areola becomes enlarged over time, and a breast lift will reduce this as well.  Also, there are women who may be reluctant to utilize implants and prefer to place their breast tissue where it used to be.
Of course, for women who wish their breasts to look fuller, we have found success in performing an augmentation procedure along with a lift.   Conversely, for a woman who desires a smaller breast, we often recommend combining a breast lift and breast reduction surgery. Today's fashions favor a fuller breast and the "go natural" look is not as popular.
 Who Are the Best Breast Lift Candidates?
Candidates must be in good health and have no active diseases, or serious, pre-existing medical conditions.  However, realistic expectations pertaining to the outcome are most important. This is a key reason that women should consult with a Board Certified Plastic Surgeon who is not only skilled in performing these procedures, but can provide an in-depth explanation as what to expect.   Typically, patients who benefit most from mastopexy have stretched skin and reduced breast volume caused by aging. You should not have a mastopexy if you plan to lose a significant amount of weight, or are currently pregnant or nursing.   Also, if you smoke, it is preferable to stop and delay breast enhancement for a bit.  Meanwhile, you may be a better candidate for more conservative procedures.
 Patient Satisfaction
By in large, we find our patients to be highly pleased with their appearance following a breast lift, and many have simultaneously enjoyed even better results when combining mastopexy with breast augmentation.
 About Dr. High & Dr. Lyle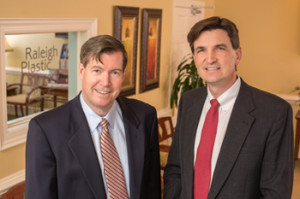 Patients rave about Dr. Rhett High, Dr. W. Glenn Lyle and the results of their aesthetic surgical procedures.    Our Board Certified Plastic Surgeons are considered to be among the finest in North Carolina and are known for their surgical artistry, sensitivity and patient care.   Dr. High and Dr. Lyle specialize in body contouring and breast procedures, including Mommy Makeovers, as well as facial rejuvenation.  In addition, our facility contains an on-site state-licensed and AAAHC Accredited Surgery Center for our patients convenience, with emergency care available 24 hours a day.
Raleigh Plastic Surgery Center
"Beautiful, Natural Results"
1112 Dresser Court  Raleigh, NC 27609    
(919) 872-2616