What is Thermage? It is a device that uses radiofrequency energy to safely heat deeper tissues and cause the collagen to shrink and helps tighten skin. Thermage is non-invasive and in the past was condemned for causing too much pain. The new device has a built in cooling tip which markedly reduces pain. It still may cause some discomfort so we offer a mild sedative taken by mouth prior to the procedure. I have had the procedure on my neck and while there were a few areas where it stung a bit, it was very tolerable. I saw a significant improvement in the skin tightness!
Thermage is not a replacement for surgery but it is helpful for improving loose skin of the face and neck as well as those tough to treat areas like hands, knees and abdomen. It is ideal when you are not quite ready or don't really need surgery. Good results are also shown with arms and buttock skin too. Unfortunately, very few non-invasive treatments are effective without some discomfort and Thermage is no different. We have been very happy when proper patient selection leads to satisified patients.
During Valentine's week , we are offering Thermage treatments at 20% off if booked within 2 weeks.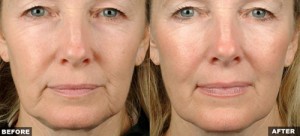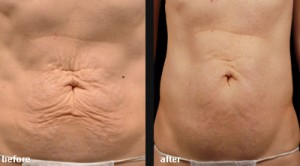 Dr. W. Glenn Lyle

(919) 872-2616
1112 Dresser Court , Raleigh, North Carolina 27609 .