New Juvederm Advances Spare Surgery
 By W. Glenn Lyle, M.D.
Ever looked at your sagging face and thought, "I could use a cheek lift?" In the past this involved a surgical procedure, which was either required a cheek implant or a cheek lift. However, both are invasive procedures with significant downtime. Fortunately, the Allergan Company has added a new formulation of Juvederm, which is their hyaluronic acid filler designed to add significant volume to the cheek area.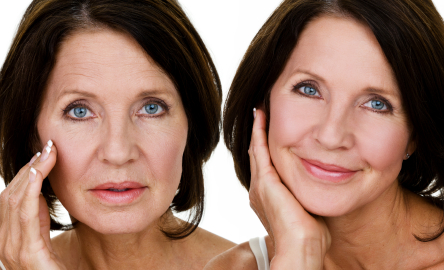 While there are other forms of Juvederm which are excellent for nasolabial folds, lips, perioral areas and other wrinkles, their new product, Juvederm Voluma, is FDA approved for deeper and fuller augmentation over the cheekbone area. Results can last up to two years. Augmentation of this area can achieve results similar to a lift or implant with less than 24 hours downtime and a fraction of the cost of surgery. The injections can be performed in less than a half hour in a plastic surgeon's office and causes very little pain since it contains Lidocaine – a numbing agent to help reduce discomfort. At our practice, Dr. High and I have seen some excellent results, including a fuller, more youthful cheek. However, I strongly recommend having your Juvederm treatments performed by a Board Certified Plastic Surgeon, who is well qualified and highly skilled in performing these treatments.
Dr. Lyle is certified by the American Board of Plastic Surgery with an office and accredited surgical facility in Raleigh, N.C.
(919) 872-2616  raleighplasticsurgery.com