Okay ladies, not only do we have Botox for our foreheads and crows feet; and Juvederm for the pesky lines around our mouths; but we now have Voluma. Basically, it is possible to treat aging all over the face with this awesome trifecta.
Although Voluma has been in the US since 2013, it is less widley known than other injectables and fillers. So, here is a few fun facts about Voluma and it's uses.
What is Voluma?

 Voluma is a filler. This means that the surgeon will inject a smooth, colorless gel of hyaluronic acid through a small needle into the cheek area to fill out the skin. Hyaluronic Acid is simply a naturally occuring sugar that is found in the human body. When HA is injected in the body, it helps create  smooth, soft, and full skin. Voluma is injected into the cheek area to help lift the cheek, produce fullness, and smooth out fine lines and wrinkles. The result is a much more youthful and rested appearance.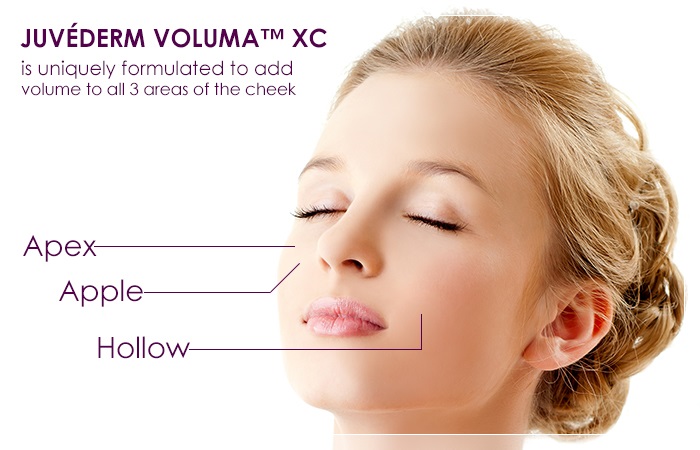 Where is Voluma injected?

The picture explains it all! Voluma is fantastic for treating the three main areas of the cheek. Treating all three areas helps to lift the cheek and give that youthful look we desire.

How long does Voluma last?

Are you ready for this answer? You should be excited. We all know Botox lasts 3-4 months and Juvederm lasts 9-12 months. However, Voluma lasts up to 2 years in most patients!

How does Voluma work at Raleigh Plastic Surgery Center?

Well, if you haven't heard, our surgeons Dr. High and Dr. Lyle adminstered all injectibles and fillers themselves. On the day of your Voluma procedure you will come into the office and we'll immediately put numbing cream on the area to be treated. After that sets, one of surgeons will adminster the Voluma to each side of the face, lasting about 10-15 minutes!

How much does Voluma cost?

Voluma is priced by syringe. The first syringe is $800 and the second is $700. The best way to determine how much Voluma will work for you is to come in and talk with one of our Board Certified surgeons!
With all the filler and injectable options available today, you can acheive a youthful appearance easier than ever. Just one visit can leave you with results that you see in as little as three days that last for months!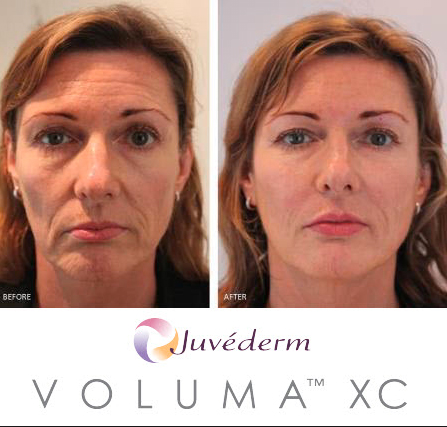 Alexandria Smith,  Patient Care Coordinator

(919) 872-2616
1112 Dresser Court , Raleigh, North Carolina 27609 .